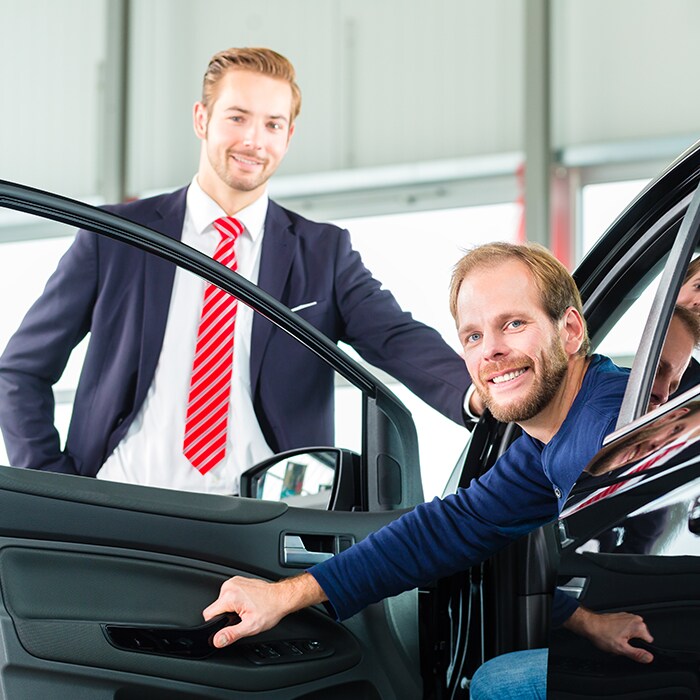 ​
Buying a new vehicle can sometimes seem like a stressful, complicated, and expensive process. We have heard countless customer horror stories from other dealerships about inflated prices, limited selection, obscure and burdensome financing options, and lengthy service waiting times.
At Livermore Ford, we aim to fix all of these problems and offer our customers a straightforward, efficient, and enjoyable car buying and owning process from beginning to end.
The Inventory Available at Livermore Ford
The car buying process begins with the car selection. At Livermore Ford, we do our best to offer a comprehensive inventory including options like the Ford Focus, the Ford Escape SUV, the Ford Ranger truck, the Lincoln Continental sedan, and the Lincoln MKC SUV among others.
We also offer a wide variety of trim levels, color options, and more affordable pre-owned vehicles on our lot.
The Auto Financing Process at Livermore Ford
In an effort to save you both time and money, we have worked hard to tailor our financing process. Begin with the online specials page to find savings that could apply. Next, enter custom values into the payment calculator to see what you can afford month to month. Finally, fill out the finance application and then come to see us to go over next steps and lease and loan agreements you could pursue.
The Auto Service Process at Livermore Ford
Whether you're simply seeking out regular maintenance or you are looking for attention to your vehicle following a collision, we've got you covered. Our Ford and Lincoln trained service experts specialize in both common and custom issues ranging from battery checks and fluid flushes to windshield replacements, parts replacement, cosmetic repair, and more.
Claim the first available spot through our online scheduler or call the service center.
Contact Us!
If you have questions at any time about the inventory we offer, our financing process, or service center before you come to visit, give our sales team a call during business hours and we would be happy to help or transfer you to someone who can.