Whether it's a new Ford model with a rugged edge or one that has premium luxury, you can find the new Ford for you at Livermore Ford. Which one will it be? See the diverse selection of new Ford trucks, SUVs, vans, and cars that our selection holds, and find out which one is right for you today!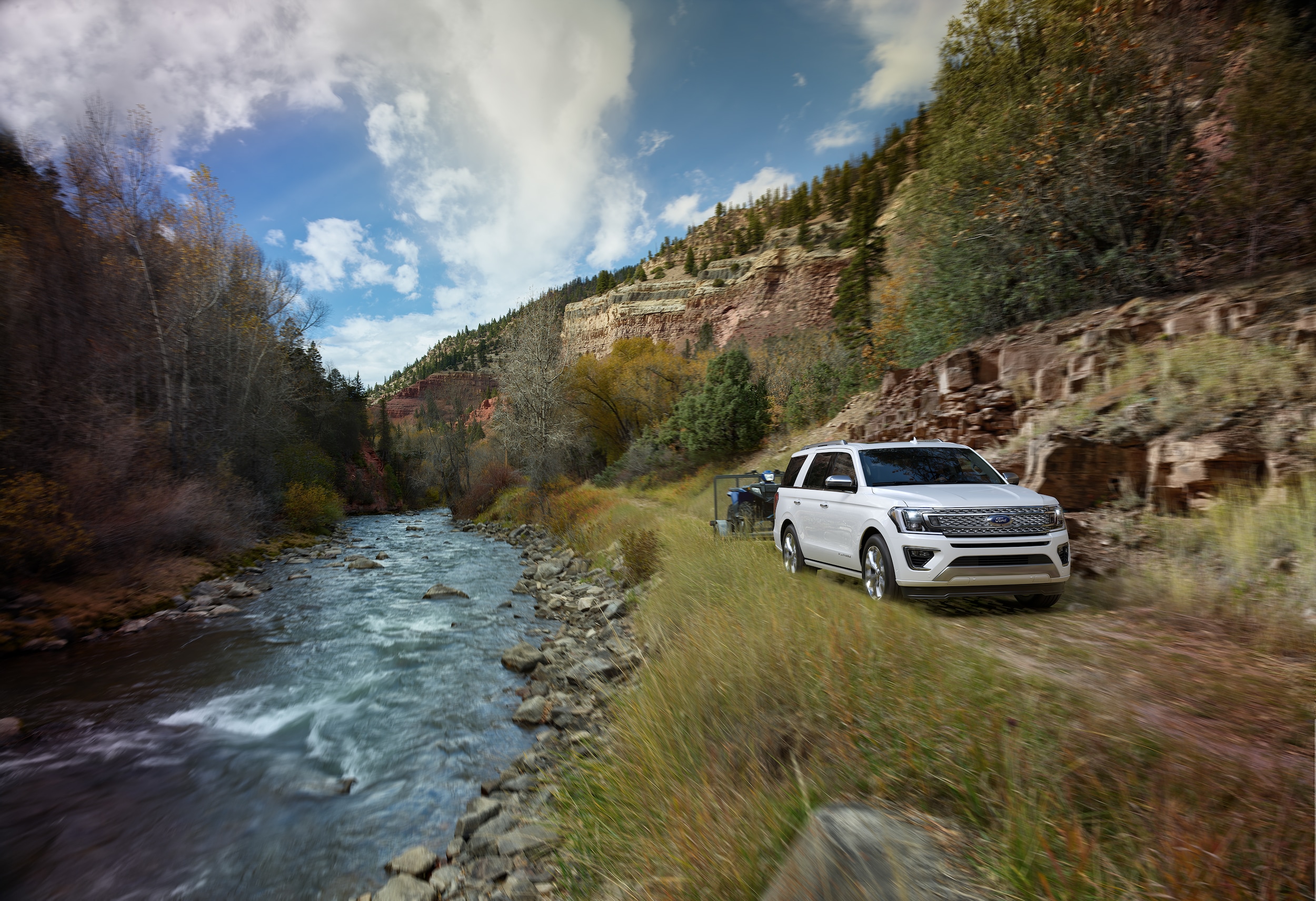 Compare Some of Your Favorite Ford Models!
New Ford Fiesta: If you want a Ford car that is highly-customizable, consider a Ford Fiesta. Able to get acquired as a sporty hatchback or accommodating sedan, a new Ford Fiesta is plenty diverse.
New Ford Fusion: When you're looking for a new sedan that's both packed with driver-assistive technologies, offers various engine setups, and has a premium touch, a new Ford Fusion sedan can be perfect.
New Ford Mustang: Do your adventures crave power? A Ford Mustang has a heritage of thrilling performance at the core and offers many different personalization options from the look of the sports car to the performance.
New Ford EcoSport: When you're looking for a small SUV, a Ford EcoSport has looks to impress and a performance that's ready with available Intelligent 4WD. Plus, storage is liberal and convenient, thanks to the Cargo Management System that comes standard.
New Ford Escape: If you go about your week and find it busy and action-packed, you may want a versatile SUV to accommodate for your activities. The 68 cubic feet that you can obtain to fit your cargo, and the strong performance brought on from offered Intelligent 4WD can work out great.
New Ford Edge: For an SUV that has a fierce performance, a Ford Edge delivers that with ease with the Ford Edge ST model. And, there are many tech-savvy components offered like the available wireless charging feature.
New Ford Explorer: If you want an SUV that delivers both on power and has room for seven, consider a new Ford Explorer. 400 Horsepower is available for the sporty Ford SUV!
New Ford Expedition: When you need room, the Ford Expedition and Ford Expedition MAX can make for a great addition when looking for a three-row SUV.
New Ford Ranger: Whether it's an adventure or a job, a Ford Ranger is a midsize truck that can handle it with a towing capability offered of 7,500 pounds.
New Ford F-150: This iconic Ford full-size truck gives you a lot to look forward to from the style and capability to the impressive six-engine options.
New Ford Super Duty®: When tough jobs come calling, a new Ford F-250, F-350, or F-450 can get your work accomplished. Ford Super Duty® trucks offer remarkable strength with a durable chassis, and you can find heavy-duty payload and trailering specifications your work can find beneficial.
The Ford list of vehicles is extensive, and there is much more to learn about these new Ford models, and there are more models to discover. Come down to Livermore Ford today!