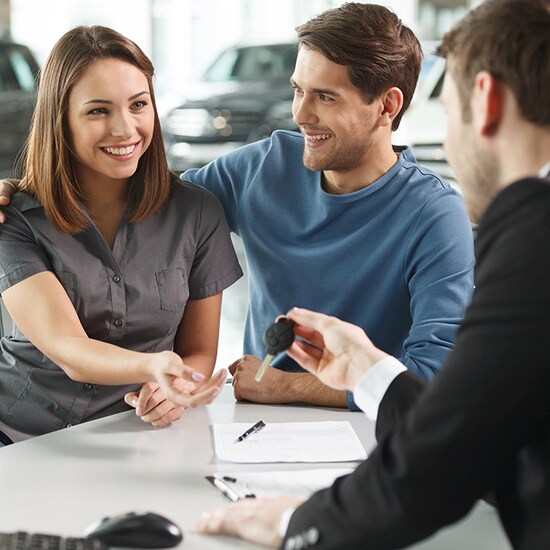 Are you interested in selling your car so you can upgrade to a better or newer model? People choose to sell their vehicles for various reasons, but the most common reason is that they want to buy a new car. At Livermore Ford, you can sell us your car and put yourself in good shape financially so you can buy the vehicle you've always dreamed of owning. Come and see what we can offer you for your vehicle.
Why Sell at Livermore Ford?
As a Ford dealer, we offer a wide variety of Ford vehicles, including cars, trucks, SUVs, and crossovers. We are committed to not only putting you behind the wheel of your favorite vehicle but also to helping make it happen. If you currently own a vehicle that you no longer need or want, let us help you make money off it by buying it from you or allowing you to use it as a trade-in.
When you trade-in your old car, it can make it much easier to buy your new car because the trade-in value of your car will go towards the price of your new car. You get rid of your old car and get a new one: two birds, one stone! There are many benefits to selling us your vehicle.
If it's used as a trade-in, you may get a tax break because the amount of your new vehicle will be decreased by the amount we can give you for your vehicle. Selling to us is much easier and less time-consuming than advertising your vehicle and having to deal with one potential buyer after another all trying to get the best deal.
Visit Livermore Ford to Learn More
You may be at the point where you're not sure what you want to buy, especially when you get a look at all the great Ford vehicles we offer. That's not a problem! We can still discuss what your vehicle is worth, or what we can give you. Contact us at our store in Livermore and see what we can offer you. We also work with our vehicle manufacturer and may be able to offer you incentives and rebates if you purchase a new car with a trade-in of your old car. We look forward to working with you soon!