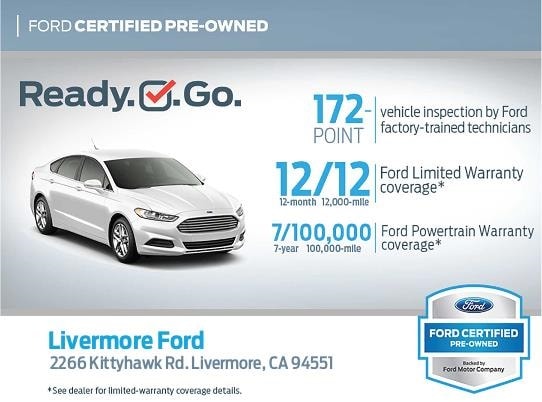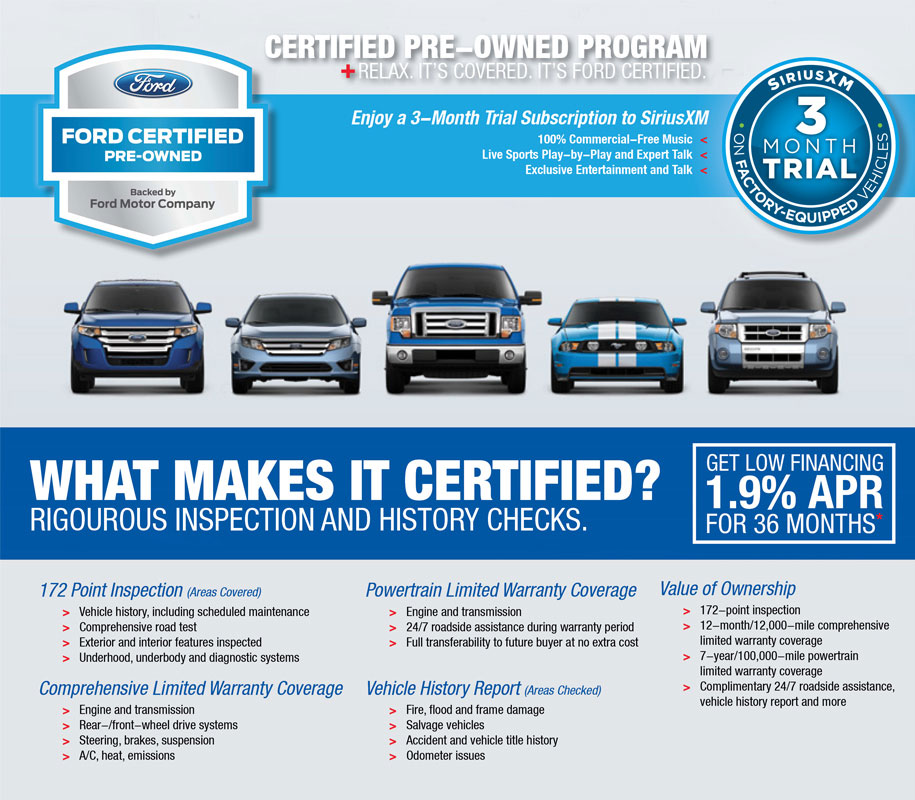 Featured Used Vehicles in Livermore, CA
Discover Great Deals on Pre-Owned Cars, SUVs and Trucks
At Livermore Ford, we take great pride in making sure that every customer enjoys their car shopping experience at our Livermore showroom. That's why we offer a great variety of transportation solutions, from new Ford vehicles to pre-owned options from many famed automakers. Within that pre-owned inventory is a carefully-compiled collection of featured used vehicles that are offered at highly competitive prices.
You see, we understand that not everyone needs, or even wants, to purchase a new vehicle when they're shopping for their next SUV, pickup or car. You might be looking to find a reliable ride for your teenager, or just in search of a fun second car to take out on the weekends. Drivers from San Ramon to Fremont know that they can count on us to offer them well-maintained, high-quality used cars at fair prices.
Whenever we take in a pre-owned vehicle, we put it through a stringent inspection process that's designed to ensure that it meets the toughest of standards -- yours. If anything needs fixing, we repair it to factory standards before offering the vehicle for sale.
The vehicles you see on this page represent the popular, recent-vintage models that are in high demand from our Dublin, CA and Pleasanton customers. Our managers offer these models at enticing prices, making them some of the best automotive values to be found in the entire area.
As you shop our featured used vehicle inventory, it's important to note that these specials do sell rather quickly. If you see one that looks like it's the right deal for you, it's in your best interest to inquire as soon as possible or take the chance that someone else scores the deal. On the other hand, if you don't see a vehicle that appeals to you today, it's worth your time to check back regularly; since these vehicles sell fast, we're constantly replenishing our inventory.